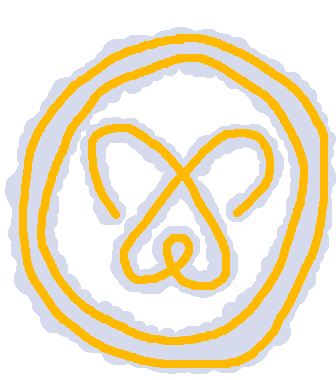 Golden Butterfly Book Club
A downloadable membership
Tiny thing made for #NotAGameJam. You shouldn't buy this expecting a traditional game. You'll need to provide your physical mailing address (this won't be made public and will be removed shortly).
---

Council to demolish Central Library
The oldest library in town will be replaced with a new one. Neighbours protest to preserve the historical building.
Founded in 1937 by Ms. Raquel Ruiz, who had recently graduated from Oxford University, it became the first public library in the region. Due to its limited budget for books, the library relied on private donations that arrived from all over the country. Ms. Ruiz would write personal letters to collectors, organizations and shops asking for any material that they no longer had a use for.
As the catalogue library catalogue grew bigger so did its resources, Two more employees were hired and regular events were hosted within the building every month. It became a pillar of the community and a social hub. It hosted art exhibitions, charity events and club meetings. Many people still have fond memories of that time and how it made our town a nice place to live in.

Ms. Ruiz believed that if one introduced a large number of positive influences in the world these were likely to transform into something bigger. With this in mind she founded the "Golden Butterfly Book Club", a society anybody could join for a small price and that, according to her own words, had little to do with books.

In 1962, the library was severely damaged during an intense hail storm. The council denied the petition for extra funds to repair the roof and the community had to step in one more time to save the building. A volunteer system was established to make sure the building was taken care of.
Ms. Ruiz retired in 1980 and a new person took her place, updating the material and assisting visitors. In 1997 the library opened a new room with computers so people could access their e-mail and browse the web.
Earlier today, the council announced it'll demolish the library in order to build a more modern one. Many neighbours have protested, they demand the council to keep the old library and improve it instead. "It might not be considered an historical building by the law, but it's a big part of the history of this community and we should cherish it".- said the current director of the library.
While we wait for a final resolution, you can still join the club and help keep its legacy alive.

Purchase
In order to download this membership you must purchase it at or above the minimum price of $2.99 USD. You will get access to the following files:
Golden_Butterfly_Club_ORDER7023.pdf
69 kB