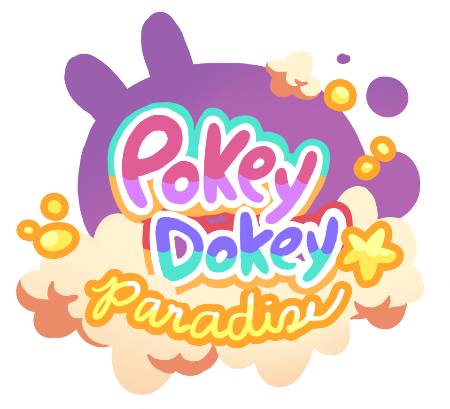 Pokey Dokey Paradise
A downloadable pokeydokeyparadise
Pokey Dokey Paradise
Party game filled with cat paws and other cute stuff for 1-9 fingers (or friends).
Release Date: Too early to say.
Platforms: PC, might be more in the future.

The Project
Pokey Dokey Paradise is a larger and upgraded version of Fingerolympics (winner of the RPS EGX Jam). This is a sideproject we're developing on our spare time, we're constantly making progress but we take our time.

The game has received some amazing feedback during shows even though it only features a limited amount of minigames. We're are always happy to show it at more places and see people having fun with it, so ping us if you know of any opportunities (we also have a kickass custom controller available).

We'll keep working on it at a slow pace unless we get some funding, but this game will get finished eventually. At this moment we can't really tell when or how it'll be published.

Features
Lots of crazy minigames you can play on your own or with up to 8 more friends.
Short gameplay sessions.
Super cute kittens!
Different rulesets to rock your party.
Cool places where it has been showcased
Indie Arena Booth Gamescom 2019.
Leftfield Collection EGX Rezzed 2019.
Norwich Games Festival 2019.
JEF Festival 2020.
IndieMad Málaga 2019.
Southside Games Festival 2019.
Press
With the full complement of nine players, it's hilarious, manic fun - completely representative of the kind of off-the-wall madness that the Leftfield Collection fosters.- Eurogamer
It's a great physics game for up to nine players, which can get pretty manic.- IndieToaster

The Team
Luis (Ludipe) codes and designs Pokey Dokey Paradise. Currently a freelance game designer. Makes small prototypes all the time and helps organize events.
Karen (bitmOO) draws everything you see on Pokey Dokey Paradise. She is a 2D/3D game art freelancer who draws cute things and grows crops
Contact
hi.ludipe@gmail.com